Products
Name:
4.5W LED filament light
Model:

View Enlarge Image

Description: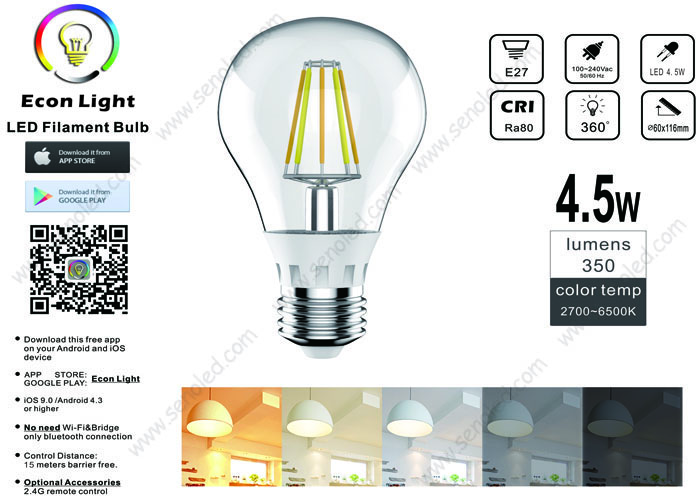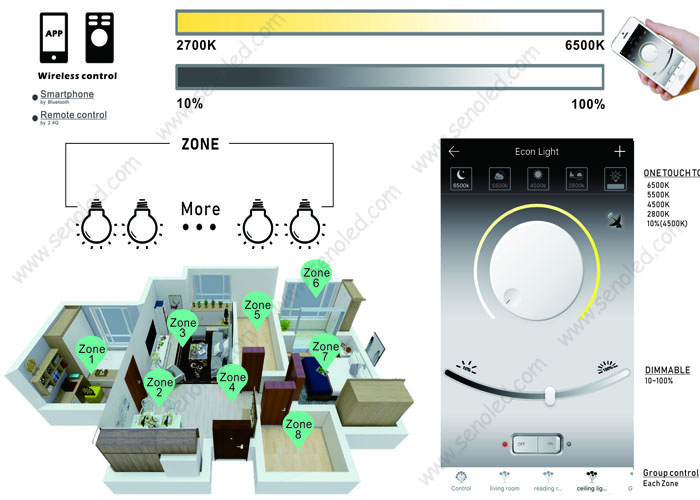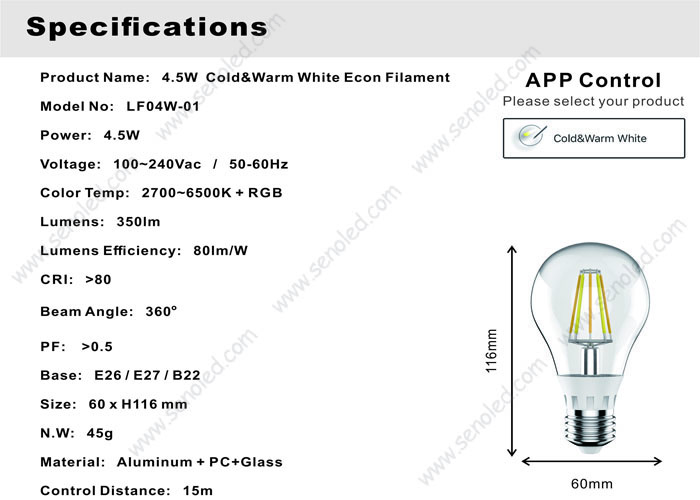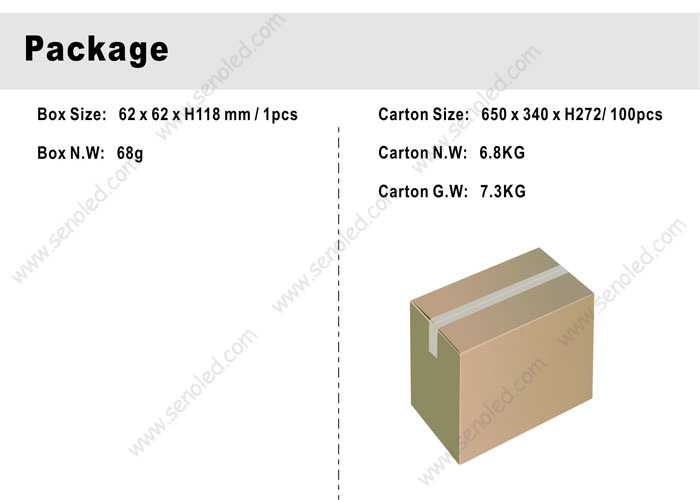 Seno is the professional manufacturer of led bulb light.New arrival led bulb A60&GU10 led spotlight&led filament lamp with RGB color changing and CCT adjustable and dimming function:

Ultra-high performance-price ratio, all-intelligent LED bulb lamp, LED spotlight, LED tungsten filament lamp fully on the market! No WIFI, no additional equipment, straight after code alignment Connection operation, no need for secondary code, the operation is very simple.
Characteristic:

1.3 control modes
A. Switch control: color temperature + night light
B. Remote Controller Control: Seven Colors + Dimming and Coloring
C. App control of mobile phone: colorful + dimming and color adjustment, support Android / Apple system, permanently free of charge.
2. Seven color control + color temperature control, a variety of functions to meet the needs of different customers.
3. One-to-many control, one-to-one control and group control (up to 8 groups).
4. AC100-240V wide-voltage input, safe and stable, suitable for global power grid.
5. Products certified by CE, export quality, stable and reliable.
Next Product:none
Related Product
Hot Product