Products
Name:
12W Square smd led downlight IP65

View Enlarge Image

Description: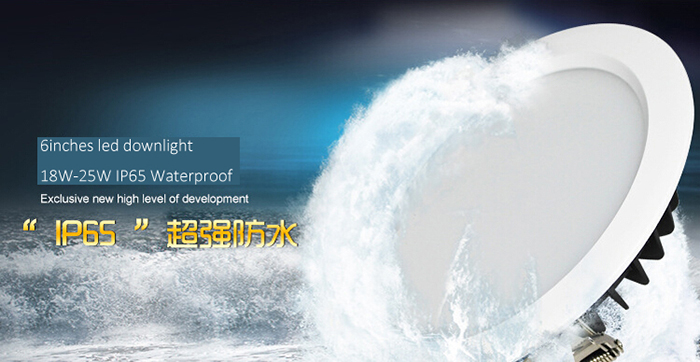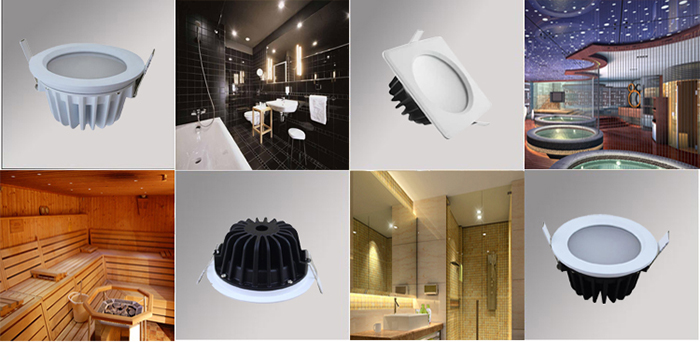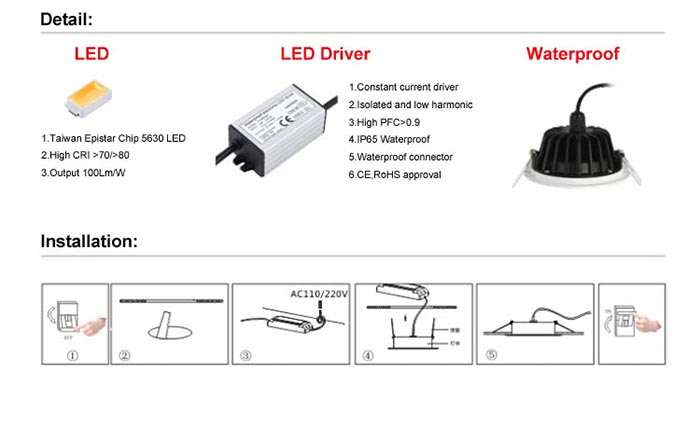 This Waterproof IP65 LED Downlight has a round/square and elegant design that offers?optimal lighting results, providing us with general or task lighting with minimal?consumption.Made from aluminium with a recessed design, this spotlight is designed for?indoors (especially for bathrooms and frequently humid areas) and outdoors (under covered?areas), thanks to its IP65 Protection.This LED spotlight is widely used in humid areas?such as bathrooms and terraces, and also in indoor areas such as homes, offices,?restaurants, supermarkets, shops, shopping centres, museums, bathrooms, etc.Here come with?us to the world of led lighting fixtures,here are some advantages worth taking into?consideration:

1)Waterproof LED recessed Down Light will fit in any wet room such as a bathroom.The 120° lighting angle can light up a maximum of surface without any shadows.No UV or IR?radiation.
2)Lamp Structure is made from Aluminum alloy materials for better heat absorption,and acrylic cover that is unbreakable.No Light flickering.Environmental friendly.
3)Reduce your electricity bill easily.For example the 5W LED Down Light diffuses more 560?Lumens,60W Equivalent.
4)Various led CCT available help you diffuse a modern and natural lighting into your?bathroom and living room.
5)LED downlights and retrofits last longer than their traditional counterparts,which means?you spend less money on replacement bulbs and less time on maintaning your fixtures.
6)Safter than traditional lighting solutions,led downlights produce far less heat than?traditional lighitng methods.doing far less damage to the fixture itself.
7)Diversity functions such as 0-10V dimming,DALI dimming,Triac dimming and Emergency for?optional.
Item No.? ? ? ? Power? ? ? ? ? ?Size? ? ? ? ? ? ?Cutout
SN-D90F? ? ? 5W-9W? ? ? ? ?90*45MM? ? ? 75MM
SN-D108F? ? 5W-15W? ? ? 108*50MM? ? ?95MM??

Specification
[LED Brand] Epistar SMD LED
[CRI] >80Ra,>90Ra,>95Ra
[Input Voltage] AC100-265V 50/60Hz
[Power Efficiency] ≥89%
[Color Temperature] 2700-6500K
[Total Luminous Flux] >90-100lm/watt
[Working Temp] -30~50
[Working Humidity] 10%-90%
[Beam Angle] 120
[Housing Part] High Quality Aluminium
[Lifespan] 50,000Hours
[Ingress Protection] IP65
[Certificate] CE,RoHS,LVD,EMC
[Warranty] 3 Years?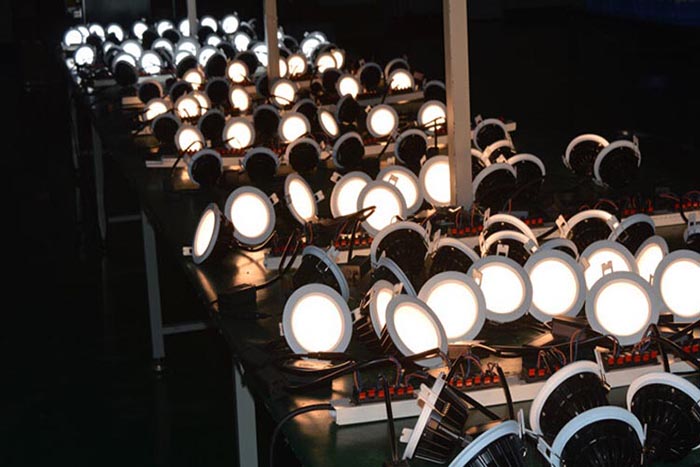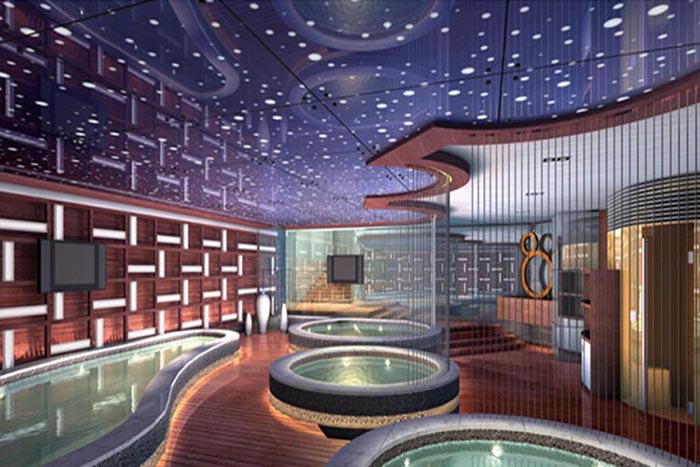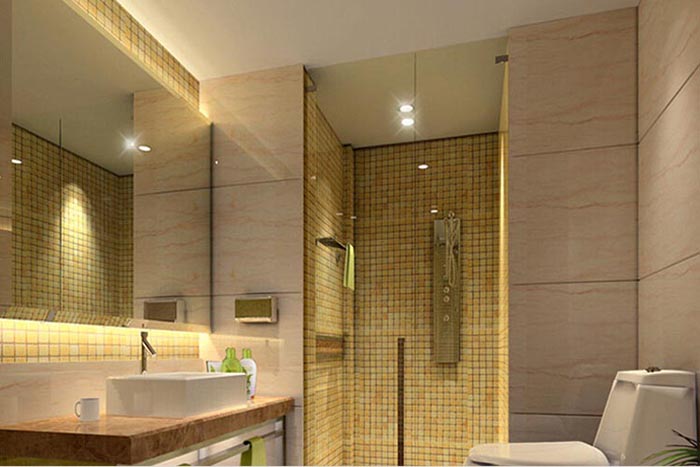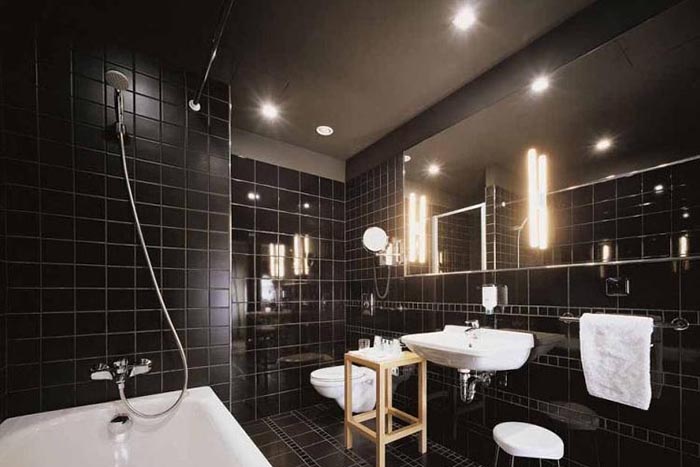 Related Product
Hot Product